Hello Scrapland! I have so many announcements today it's crazy!! Secret Garden is looking to expand her Creative Team a bunch, so if you Love her stuff and want to make beautiful pages for her, send her an email to apply! Here are the details:
You can check out her stores by clicking on any of the links below: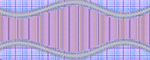 ad reads:
Secret Garden CT Call
Would you like to be a Green Thumb in the Secret Garden?
Requirements:
2 layouts per kit
2 kits per month
post to 3 galleries
enable and promote
To apply contact:
bobbieandruss@yahoo.com
Please include your current ct positions,
most complete gallery and a little about
YOU!
I love working with her and I know you would too!