Hello Scrapland! Sorry, no freebies today..:( I just wanted to stop in to show you a couple of cute new kits and tell you about the speed scrap at
STS forum
tomorrow.
First, I wanted to show you a Super cute kit by Flower Scraps called "Mint Chocolate." It's one of the cutest brown/green kits I've seen! It's so versitile too! If you like it, click the preview to be taken to the store where it's on sale for only $2.99 US!
The second kit I wanted to show you is by Scraps of Ellay and it's called "Date Night." It's really elegant and VERY pretty! It's perfect for any date or outing pictures with your significant other! This one is on sale for $2.79 US, so click the preview to be taken straight to the store and pick it up!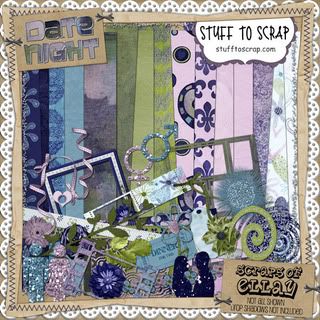 And last but not least, there's a speed scrap tomorrow over at the STS forum! I'll be there and you should too! It'll be super fun! The participation prize is a super cute set of brag book pages which I can't wait to use! All the info is on the flyer! Click the flyer to be taken to the forum!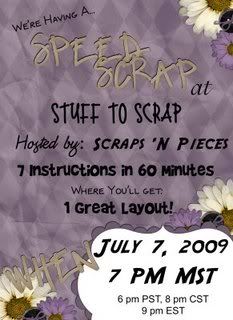 See you soon!