Hello Scrapland! Come and take a walk on the Streets of Ellay! If you haven't heard yet, Ellay of Scraps of Ellay is having her birthday this month! So, All of us on her CT have decided to put together a big freebie blog train just for your enjoyment, to celebrate! It's called Streets of Ellay and it's a fun grungy kit with beautiful colors. Here's a page I did using Ellay's portion (rather her full kit!)
Here's the preview of the whole blog train: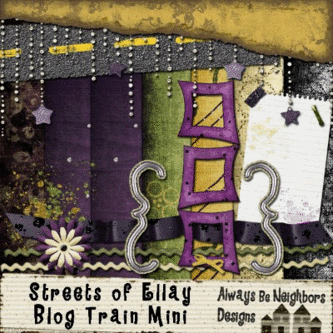 Here's my preview:
And now for the goodies! Click the links to download.
Download Link 1
Download Link 2
Don't forget to pick up the rest of the kits! Here are the links to the other blogs you will want to check out!
Katie <---You are here
Enjoy!