Hello Scrapland! I have a freebie goodie for you today! Mad Genius Designs graciously allowed me to make a QP freebie with "Fall Into Fall" and you get to reap the benefits!
You can still pick up the whole kit for free from
Mad Genius Designs' blog
if you hurry and go over there today!
But if you would like the QP I made, just click on the preview to download!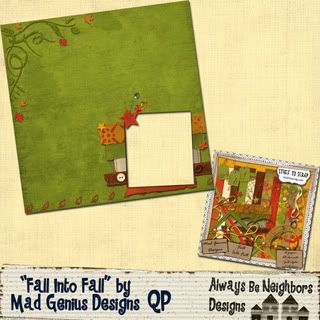 Have a great weekend! I'm off to set up my Halloween party :)