Hello Scrapland!  Secret Garden has another beautiful kit in store today called Dancing Petals.  It's a very soft, subtle spring kit.  It's so beautiful, I had so much fun playing with it!  Here are the layouts I made with it:

Here's the clickable preview, and she's even having a sale on it for 25% off right now!

Also, if you haven't signed up for her newsletter at her blog yet, go do it!!!!  She is always putting a fabulous freebie in it!  These layouts were made using some of her past newsletter freebies:
And here's a sneak peek of what she's giving away to everyone who signs up for her newsletter in the month of March: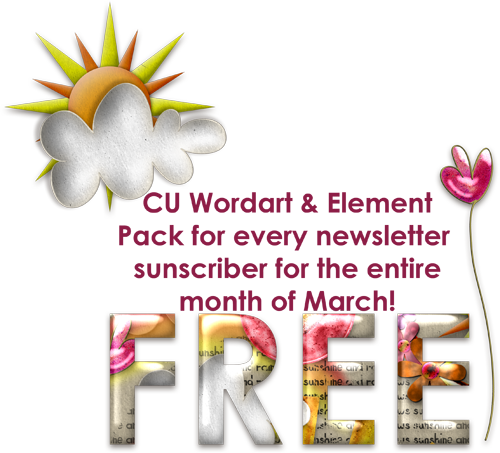 If I have any designers that read my blog and you haven't checked out Secret Garden's store yet, you have to go take a look!  She has some great CU items, and the coolest wood styles around! 
Enjoy!