Hello Scrapland! I hope everyone was able to get out of the house and do some fun activities this weekend! I had a fun time. My friend from North Carolina is in town and we were able to spend some time hanging out. My mom and I also took the kids to the children's museum which is always really fun for them. Then on Sunday I went into Chicago and checked out the Contemporary Art museum which is an incredibly interesting place! I wish I could afford to have every weekend be so productive!
I'm not really here to bore you with stories about my life, however. Lol. Scraps of Ellay teamed up with TWO other designers from STS, Ivory Keys Digital Dreams and Scrappin Serenity, to create a huge and super cute kit called "Down By the Lily Pad." It's full of frogs and ducks and bugs and turtles and everything else you would find down by a pond! Check out these layouts I made with them:
This one is using just Scraps of Ellay's portion: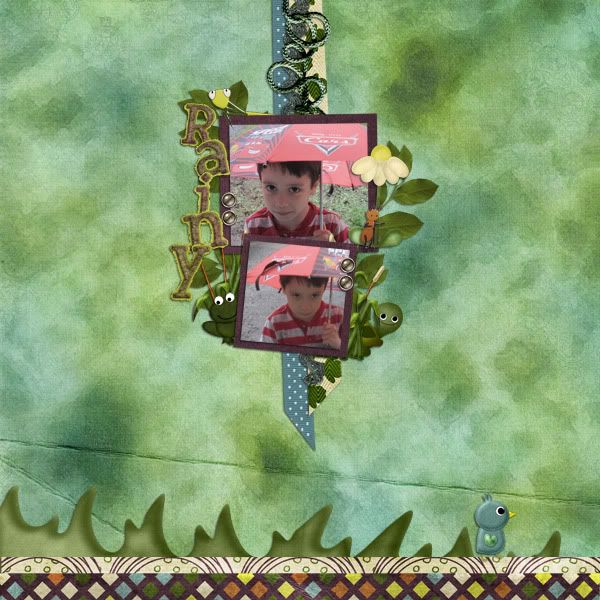 This one is using all three kits:
Here's the kit preview, click it to be taken to Ellay's store:
We even have a special surprise in store for you today! Ladies from all three CT's have gotten together to bring you a super cute Brag Book Blog Train! All of the pages are 5x7 and use all three kits. Here's my portion of the blog train, Click To Download!
Have fun riding the train! Happy Scrapping!