Hello Scrapland! I've got your girly elements today. Before we get to that, Donna, aka suzieq1, sent us a super cute page she made of her daughter using "A Very Starry Night" and was kind enough to let us post it for you all to see and get inspiration from!
Donna has a fabulous blog where she posts all of her LOs and documents the life of her adorable daughter whom she adopted from China earlier this year. She has a link to her old blog where she told her adoption story from start to finish. What a great thing to share with the world! Go check her out at
Between the Pages
.
Ok, I know you're antsy for the freebies. Click the preview to grab the elements.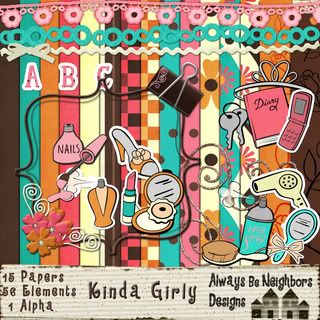 Come back tomorrow for the polkadot sticker alpha!