Hello Scrapland! Did you miss us? I missed you! It's a busy summer for all. Alice will be officially in her new house in the morning. Yay!!! I've just been out and about and trying to scrap some pages. I do have a new kit for you starting now and then I'm almost done with the next kit. Yay again!
Here's the preview of the kit for this week called "Kinda Girly."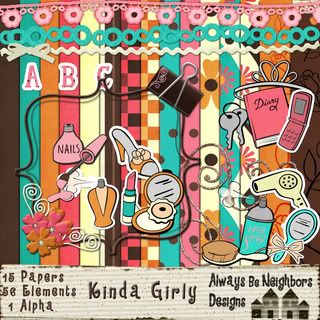 Click the paper preview to download the papers.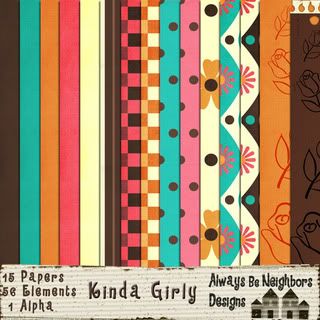 Come back tomorrow for the elements! Happy scrapping!