Hello Scrapland! I'm back again today with a freebie for you. I decided to give photo mask designing an attempt. Could be better, but I think it turned out kind of cute. If you would like my first photo mask ever, just click the preview to download!
And I wanted to show you yet another kit from Scrapteam2008, just in case you haven't seen anything you like yet. This kit is called "King's Cherish" and is sooooo beautiful that I KNOW your interest will be peaked with this one :) The colors are beautiful and the elements are out of this world! Click the preview if you would like to go check out their store!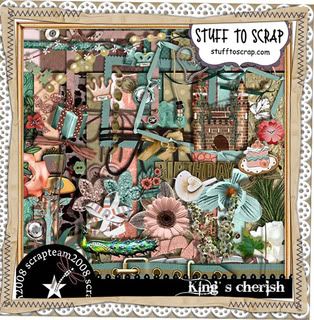 I hope you like what I had to show you today! Enjoy the mask!