Hello Scrapland! It's saturday! Yay! That means work for me, but rest for most people. It also means that Secret Garden has a new kit out! It has some more beautifully vibrant colors to cheer you up during this dull winter season! Perfect for scrapping those bright and sunny little ones you might have running around your house....bored and full of energy...and they can't go outside for very long due to freezing temperatures...lol anyway, check out what I did with the kit!
Here is the kit preview, she also made some super cute epoxy buttons that go with the kit and the preview for those is right under the kit preview. Click it if you like it!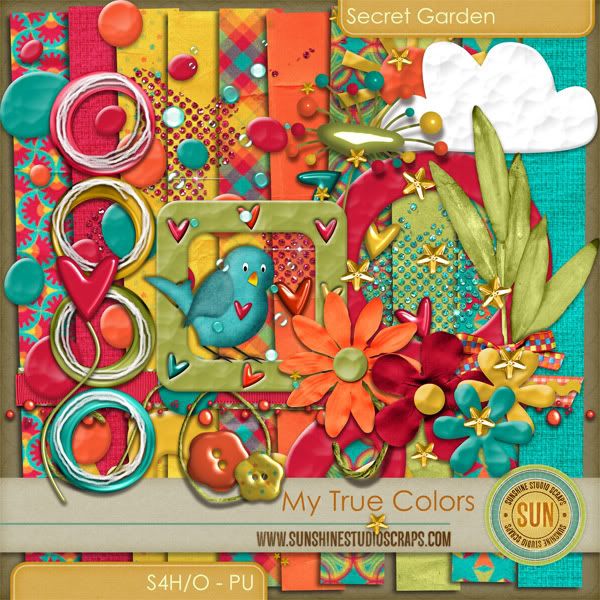 Have a scrappy saturday!