Hello Scrapland! I have a SUPER cute, SUPER sweet Christmas kit to show you today. It's "Sweet Christmas" by Secret Garden and I had soooo much fun playing with it! The colors are so soft and beautiful. It's perfect for a first Christmas or any kind of sweet Christmas or winter pictures you have. And it's 30% off until the 16th!
Here's a couple of pages I did with it: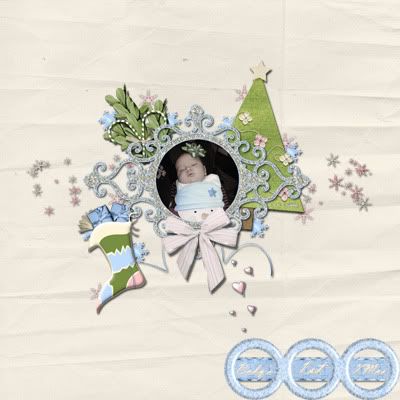 And here's the preview, click it to be taken to her store at Sunshine Studio Scraps!
I've got a cute freebie kit for you this week so come back soon!