Hello Scrapland! I hope everyone had a wonderful weekend! My son split his chin open trying to climb a tree, but other then that my weekend wasn't too bad. I'm here today with the papers to the My Marine Dress Uniforms kit. Woohoo! Oh, and Debbi, I didn't have time this weekend, but I'll be attempting the officer ranks within the next couple of days!
Click the preview to download.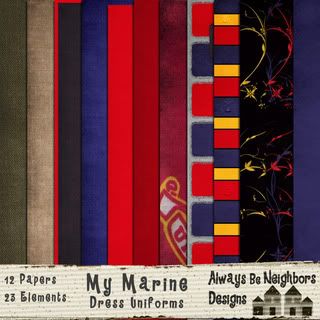 See you tomorrow with the elements!