Hello Scrapland! Happy Memorial Day! I hope everyone is enjoying the long weekend. I had to work but I am off today. Yay! I'll be out grilling! So, this week is my night time, starry kit made with a color palette from Van Gogh's "Starry Night" painting. Today is the papers, tomorrow will be the elements and there's even an alpha for you on Wednesday.
Here's what the whole kit looks like: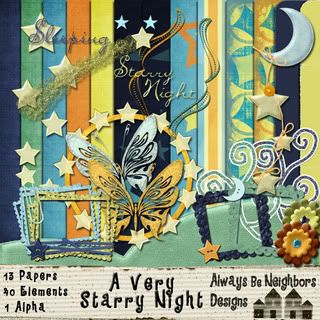 Here's a layout I made using the kit:
Click on the paper preview to download the papers.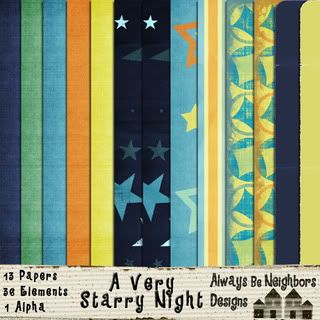 See you tomorrow!