Hello Scrapland! I hope everyone is having a wonderful hump day so far! I'm sorry I forgot to post the alpha last night, but that just means I'm going to finish up the kit with this post. So, today I have the second alpha and the dress uniforms enlisted ranks for you.
I had kind of run into some designer's block with this kit and had originally wanted to make it bigger then it is, so if anyone has anything else they would like to go with these kits, please let me know! I would love to do an addon.
Here they are. Click the previews to download.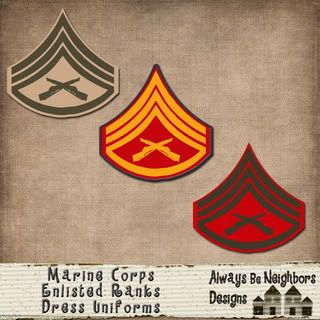 Semper fi!